Kids in K-5th grade and their friends are invited to join us July 25, 26 & 27 for Camp95! It's going to be the best week of their summer! There will be exciting games, giveaways, snacks, a water day, songs, and a practical Bible lesson with a challenge card to help kids live out the lesson at home.
Here are the times and locations:
Julington Creek – 9:00-10:15am
Kensington/Palencia – 11:00am-12:15pm
St. Johns Golf & CC – 4:00-5:15pm
Glen St. Johns – 6:00-7:15pm
Choose the location or time that's best for you, and register your camper(s) today!

---
Camp95 is our summer initiative that equips middle- and high-school students to go out and make an impact in our community. It's comprised of three parts; Bootcamp, Camp95 Camps, and Summerfest.
Bootcamp: July 23, 24
Camp95: July 25, 26, 27
Summerfest: July 29
Bootcamp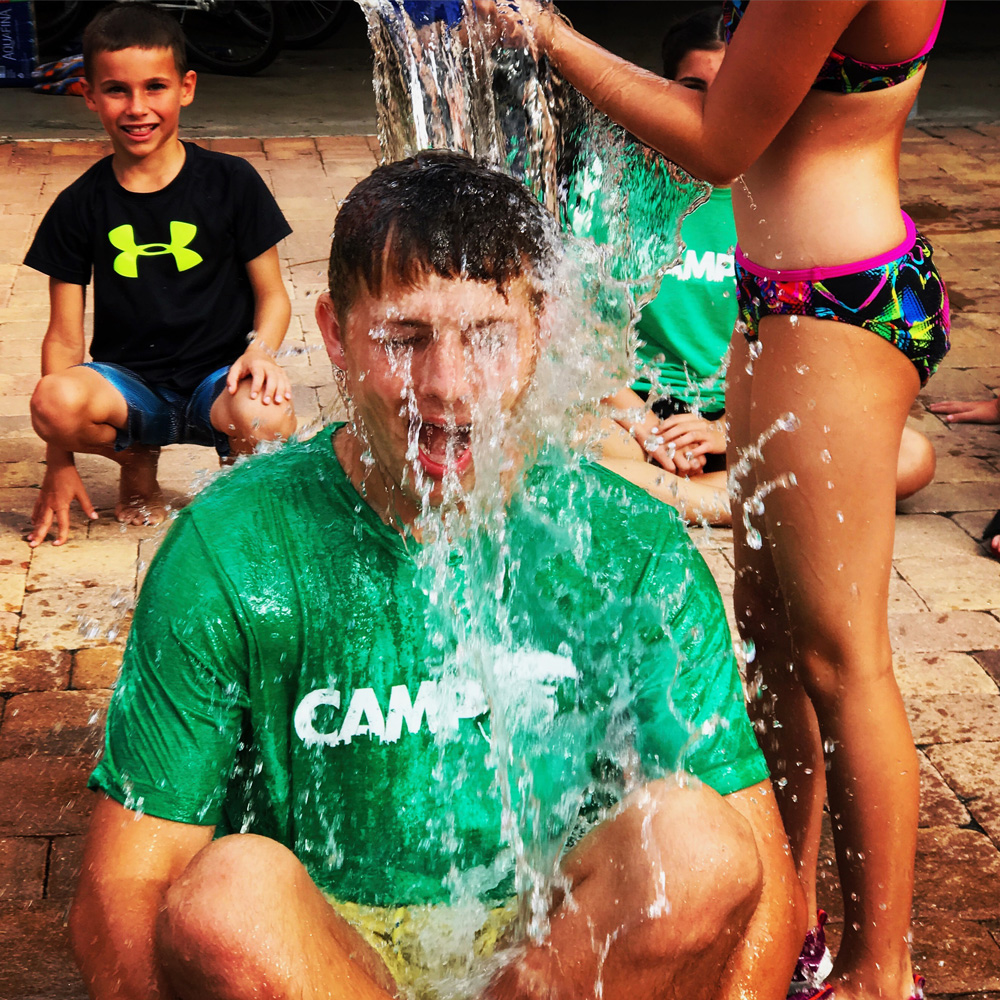 Bootcamp is our two-day retreat for 6th-12th grade students that takes place right before Camp95. At Bootcamp our students learn all of the Camp95 curriculum, skits, games, and songs and how to share the gospel with children in a fun and engaging way. They build skills around public speaking, engaging and leading children in fun and creative ways, leading teams, problem solving, and getting out of their comfort zones, all while growing in their own relationship with Christ, building new relationships, and having a blast. Bootcamp ultimately teaches our students they can have a role in impacting someone else's life and that God can use their boldness and willingness to reach un-churched families on the First Coast. It's being part of something significant, being part of something bigger than themselves, that really adds an irresistible element to Bootcamp.
Camp95
Camp95 is one of the most effective ways we partner with our church attenders to reach the community in which they live. The primary goal of Camp95 is to create irresistible and fun environments in neighborhoods all over the First Coast in order to connect with new families and share God's love. Virtually every age has a significant role. Teams of 5-8 students lead the 75-minute camps. The host's job is to host a 75-minute camp in his/her front or back yard for three days in the summer. The host gets tools to spread the word and invite neighbors, coworkers, and friends to bring their school-age children (rising kindergartners through 5th graders) to camp.

Summerfest Sunday
Summerfest Sunday is our big celebration at the end of Camp95. Summerfest is a big family-friendly party that follows our 10:30am Sunday service. We'll provide lunch and family fun! All week long at Camp95 our students are encouraging children to bring their families to Access for Summerfest. The hope is that they meet some great people and have a great experience at Summerfest. Students get to see their hard work pay off as tons of kids come running in the Access doors excited to see them. The kids draw their parents, and the parents see an environment and take place in an experience that is very different from their usual expectations of church.